Kálvin Kiadó
A Kálvin Kiadó közleménye a 2014. nyári hittankönyv-kiszállításokról
A Magyarországi Református Egyház Kálvin János Kiadója az MRE Zsinatának a kötelezően választható hit- és erkölcstanoktatáshoz szükséges taneszközökre vonatkozó, összesített alaprendelését a 2014. június 1-jén életbe lépett zsinati szabályrendeletben foglaltak szerint 2014. augusztus 25-ével bezárólag maradéktalanul eljuttatta a református gyülekezetekhez. A valós gyermeklétszám szerinti pótrendeléseket a továbbiakban ugyancsak a hivatkozott szabályrendeletben rögzített ütemezés szerint 2014. október 15-éig teljesíti. (Visszáru fogadása: 2014. szeptember 30-áig.)
Hasonlóképpen az egyházi oktatási intézmények által a Könyvtárellátó Nonprofit Kft. (KELLO) felé leadott taneszközrendelést a törvényben meghatározott határidőt betartva 2014. július 31-éig hiánytalanul leszállította. A KELLO tévesen tüntette fel az általa nyilvánosságra hozott listán a Református Pedagógiai Intézetet az időben nem teljesítő tankönyvkiadók között. A pótrendelések (visszáruzás, elszámolás) teljesítésénél a Kálvin Kiadó ezután is igyekszik a jogszabályi előírások és a tankönyvellátási szerződésben foglaltak pontos betartására.
A református hittanoktatásban használható taneszközök megrendelhetők a Kálvin Kiadó webáruházában. A tankönyvekkel kapcsolatos további információk a Kálvin Kiadó, illetve a Református Pedagógiai Intézet elérhetőségein kérhetők. (A református hittanoktatáshoz szükséges tantervi információk és tanári segédletek az RPI-től igényelhetők.)
Kálvin Kiadó
Akció a Kálvin emlékévek (2009-2014) lezárása alkalmából
A Kálvin emlékévek lezárása alkalmából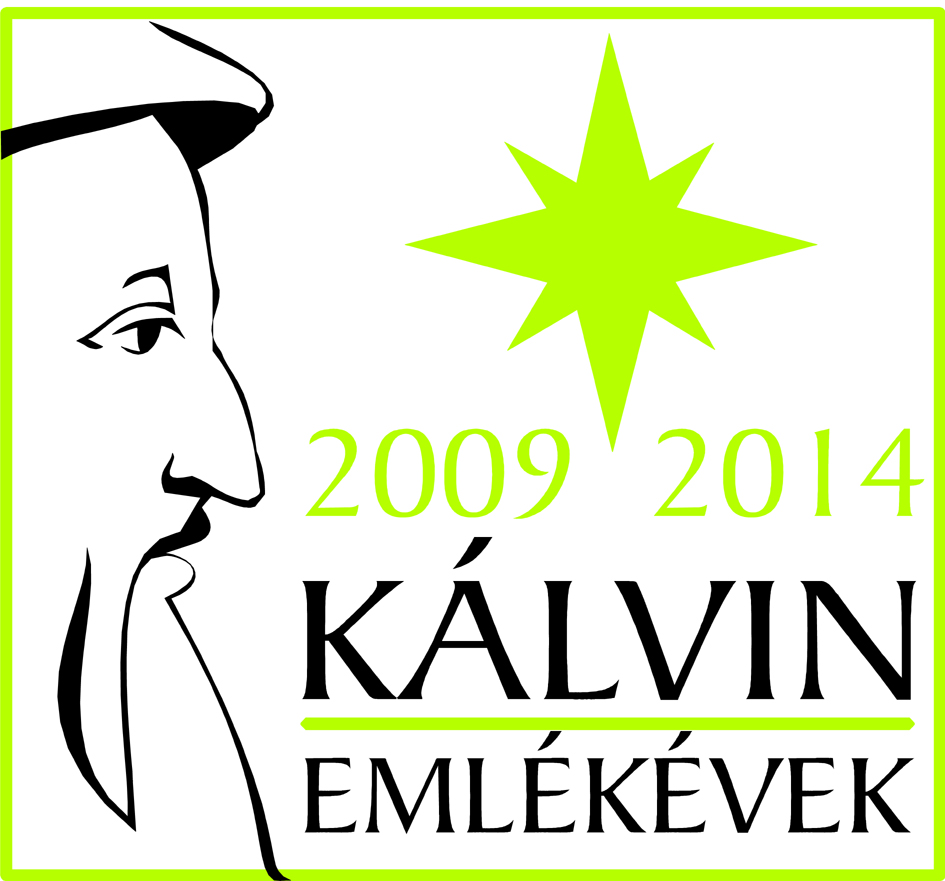 2014. augusztus 1-től december 31-ig,
 illetve a készlet erejéig
AKCIÓS KÖNYVVÁSÁR
 a Kálvin János személyéhez, munkásságához, valamint a magyarországi kálvinizmus múltjához és jelenéhez kapcsolódó kiadványainkból.
Az akcióban részt vevő kötetek megrendelhetők és megvásárolhatók webáruházunkban és könyvesboltjainkban!
A Confessio frissen megjelent, 2014/2. száma elé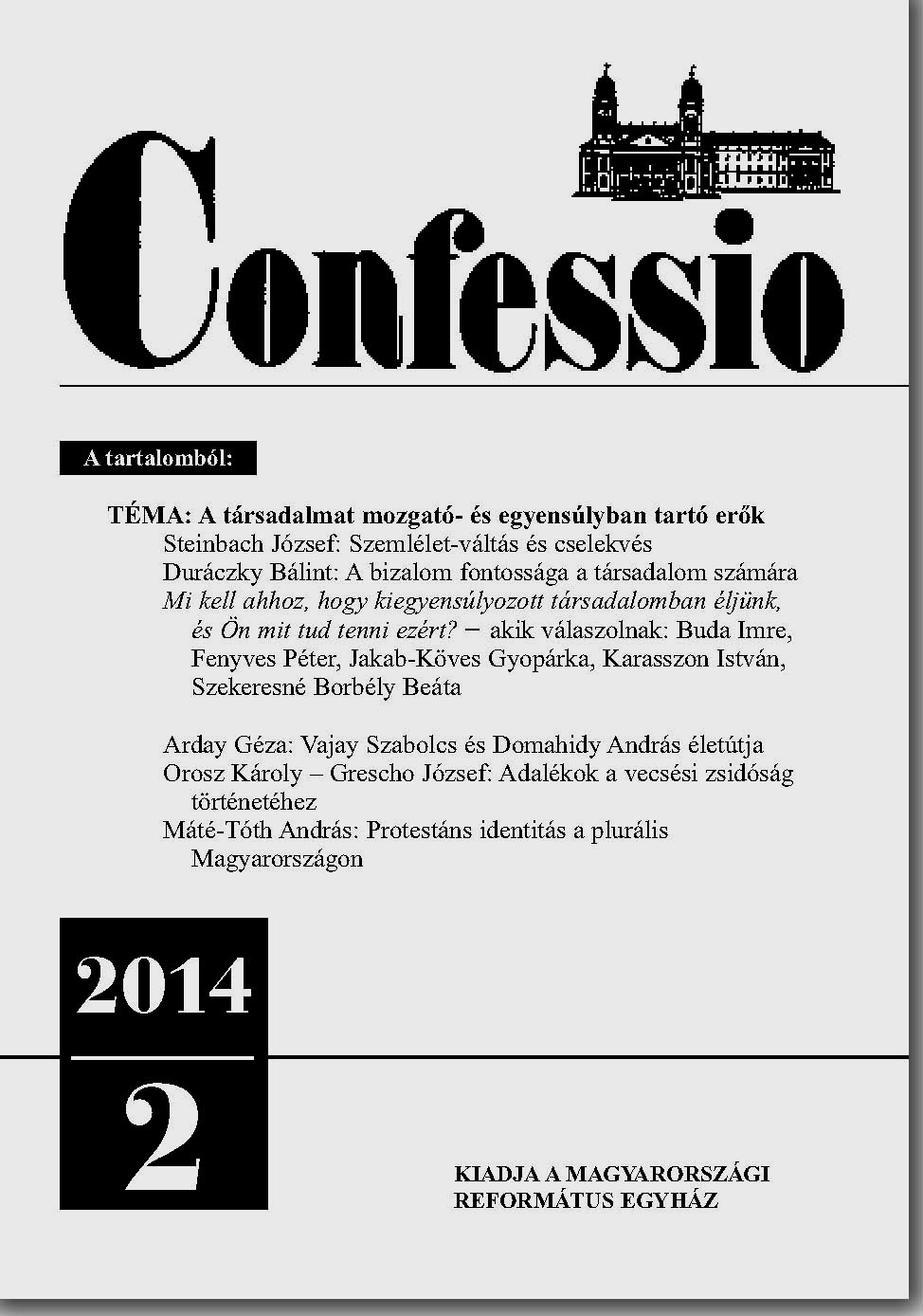 A társadalmat mozgató- és egyensúlyban tartó erők - e sokakat foglalkoztató téma áll folyóiratunk következő számának középpontjában. Tanulmányíróink (Steinbach József püspök, Duráczky Bálint szociológus) és a körkérdésre válaszolók arra keresik a választ, milyen erők mozgatják a társadalmat, a nyugati társadalmakat, Európát, hazánkat. Lehetséges-e társadalmi egyensúly? Beszélhetünk-e fenntartható fejlődésről? Nevén nevezhetjük-e a társadalomban jelenlévő erőket, mint irigységet, gyűlöletet, szeretetet? Milyen szemléletváltásra van szükség?
Read more...
A Revideált új fordítású Biblia (RÚF 2014) revíziójának eredményei
A bibliarevízió eredményeit bemutató összehasonlító dokumentum elkészült, és honlapunkról is letölthető.
Jelen kiadványunk dokumentálja a RÚF 2014 valamennyi főszövegben történő változtatását az 1990-es Biblia szövegéhez képest. Összesen több mint 16 ezer verset érintett valamilyen változtatás. A szakaszcímekben, lábjegyzetekben és kereszthivatkozásokban történt módosításokat, valamint a tördelési (bekezdések, költői sorok vagy sortörések) változtatásokat összeállításunk nem tartalmazza. Azok a versek sem szerepelnek ebben a katalógusban, ahol csupán az írásjelek és a központozás változott. A kiemelések elsősorban tájékoztató jellegű segítségek, a változtatás pontos mibenlétéhez ajánljuk figyelmesen átolvasni a teljes verset mindkét változatban (1990, 2014).
Letöltés
Kezdődik a VB? Ezt olvasd két meccs között!
Bolti ár: 1 900 Ft


Internetes ár:

1 615 Ft
You Save: 15%
Add to Cart
Dinyó és barátai szeretnek focizni. Egy nap egy lelkész érkezik a faluba, és ez sok mindent megváltoztat a fiúk életében. Naplóformában fociról, barátságról, emberi értékekről, Istenről.
"Láttatok már lelkészt focizni? Hát én sokáig nem, de amikor láttam, akkor nemcsak az állam esett le, hanem elkezdtem naplót is írni.
Azelőtt csak focizgattunk Lapátékkal a faluban. Mára igazi focista lett belőlem. De nemcsak a technikám meg az erőnlétem fejlődött, hanem történt akkoriban egy és más ezen kívül is, ami nektek is érdekes és fontos lehet.
Van egy barátom, Kármán Tibor, aki fociedző; ő beszélt rá, hogy adjam oda neki a naplómat, hogy kicsit pofozgassa, és válogassa ki belőle azt, amit érdemes, hogy ti is elolvashassátok."
"Ki tud többet Kálvinról?" – Országos vetélkedő a büntetés-végrehajtási intézetetekben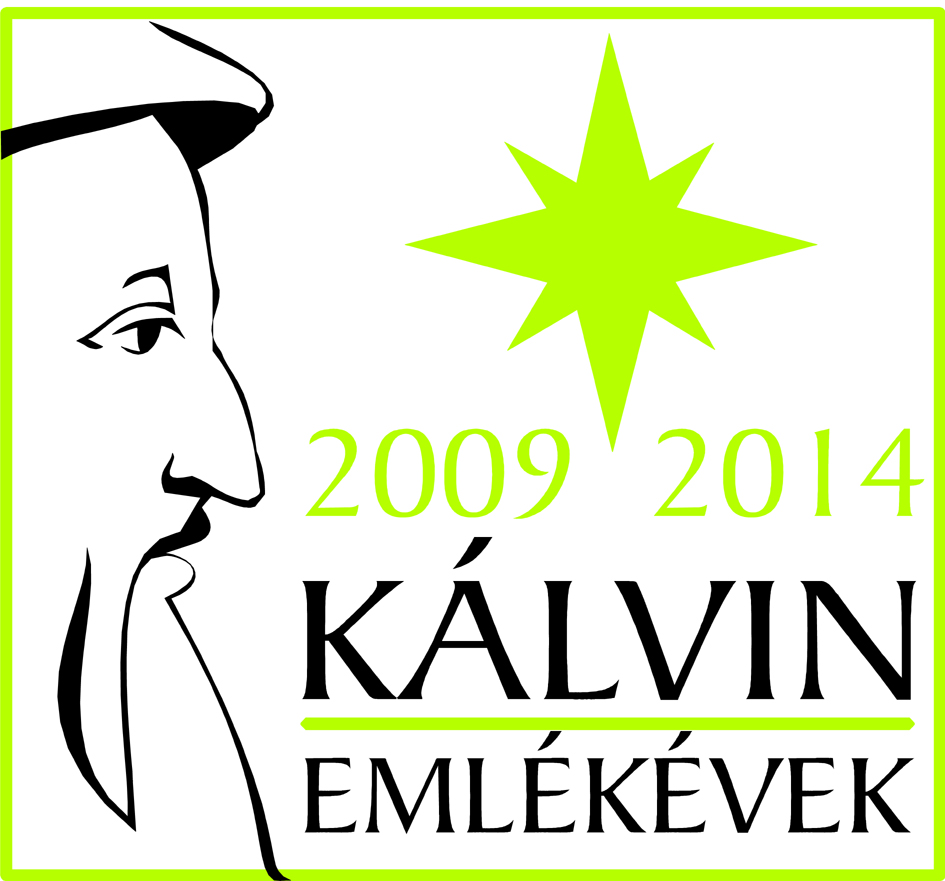 A Református Börtönmisszió kezdeményezésére a Büntetés-végrehajtás Országos Parancsnoksága "Ki tud többet Kálvinról?" címmel országos vetélkedőt hirdetett meg a fogvatartottak között. A vetélkedő fővédnökségét Dr. Márkus Mihály püspök, a Kálvin Emlékbizottság elnöke, zsűrizését a Károli Gáspár Egyetem Hittudományi kara vállalta. A Kálvin Kiadó a megfelelő felkészülést segítendő az összes börtönkönyvtárt ellátta a szükséges könyvekkel.
Read more...
Fazakas Sándor írása a 80 éves Barmeni Teológiai Nyilatkozatról
Ami elmúlik, és ami megmarad − Barmen előtt és után...
 Mennyire időszerű vagy korhoz kötött a 80 éves Barmeni Teológiai Nyilatkozat?
Fazakas Sándor írása a reformatus.hu oldalon.
"A reformátori egyházak ebben az évben világszerte a 80 évvel ezelőtt, 1934. május 31-én a Barmen-Gemarke-i Hitvalló Zsinat által elfogadott teológiai nyilatkozatra emlékezhetnek. Kiváltott hatását és inspiráló erejét tekintve bátran állítható, hogy a nyilatkozat messze túlnőtt a német protestantizmus határain, s számos reformátori egyház számára vált a politikai ellenállás, a teológiai tisztánlátás és a hitvalló helytállás szimbólumává, s ihletett újabb hitvallási iratokat vagy hitvallás-jellegű állásfoglalásokat egy-egy egyház egzisztenciális küzdelmei vagy megújulási törekvései közepette. Ékes bizonyságai ennek a folyamatnak a kerek évfordulók rendezvényei vagy 75. éves évforduló megemlékezései, tudományos konferenciái és kiadványai. A Magyarországi Református Egyház Zsinata is méltó módon emlékezett meg a nyilatkozat megfogalmazásának körülményeiről és tartalmának időszerűségéről a 2009. november 20-án, Balatonszárszón megtartott ülésén. Erre az alkalomra a dokumentum tanulmányozását szolgáló, magyarországi recepcióját is bemutató jól használható vezérfonal is megjelent (Fekete K.: A Barmeni Teológiai Nyilatkozat)."
Megjelent hírlevelünk, a Kálvin Téka nyári, pünkösdi száma. Az interneten is olvasható:
Istentiszteletünk és életünk megújulásának forrásai
Bolti ár: 2 700 Ft


Internetes ár:

2 295 Ft
You Save: 15%
Add to Cart
Szűcs Ferenc recenziója az Igazság és élet 2014. 2. számából (371−373. old.).
A református istentisztelet teológiájáról magyar nyelven évtizedek óta nem jelent meg monográfia. Számos tanulmány, konferenciai anyag jelzi ugyanakkor, hogy az istentisztelet olyan központi része az egyházi életnek, amelynek megújulása nélkül nincs egyházi megújulás. Kis Médea ezt az igen gazdag irodalmat is értő módon dolgozta fel könyvében a még bővebb külföldi forrásmunkákkal együtt. A Szerző doktori disszertációként benyújtott és megvédett munkája kiállta a tudományos megmérettetés próbáját, emellett különös értéke, hogy átdolgozott formában meg tudta őrizni az olvasmányosságot és közérthetőséget is. Ezért lehet hasznos és nélkülözhetetlen olvasmánya nemcsak lelkipásztoroknak és egyházzenészeknek, hanem mindenkinek, akit egyházunk "jövőképe" érdekel. Jóllehet a könyv cantus firmusa a himnológia, az olvasó hamarosan észreveszi, hogy ennél itt jóval többről van szó: az egész istentiszteletről és az evangélium kommunikációjáról. Arról, hogy mi csendül ki templomainkból, mennyire hiteles és vonzó az üzenet, amit szóval, énekkel és élettel hirdetünk. 
Read more...
Bibliafordítások és használatuk a mai Magyarországon
Bolti ár: 2 300 Ft


Internetes ár:

1 955 Ft
You Save: 15%
Add to Cart
Bibliaolvasás és bibliafordítások a mai Magyarországon címmel rendeztek konferenciát 2013. április 2–3. között a Károli Gáspár Református Egyetem Hittudományi Karán (KRE-HTK). A konferencia létrehozásában együttműködött a KRE-HTK, a KRE Bölcsészettudományi Karán működő Hermeneutikai Kutatóközpont és a Magyar Bibliatársulat; mindenki a maga sajátos szempontjaival igyekezett gazdagítani az eseményt.
A konferencia célja a mai Magyarországon használatban lévő bibliafordítások áttekintése és a különböző felekezetek bibliahasználati szokásainak és szempontrendszereinek megismerése volt. A szervezők arra törekedtek, hogy az egyes bibliafordításokat olyanok mutassák be, akik vagy egy felekezet, vagy a bibliafordítás elkészítőinek és kiadóinak képviseletében hitelt érdemlő módon tudtak megszólalni a témában.
Read more...
<<

Start

<

Prev

1

2 Next > End >>


Page 1 of 2